[Tokyo] Lighting for Atago Green Hills MORI Tower (Office Tower)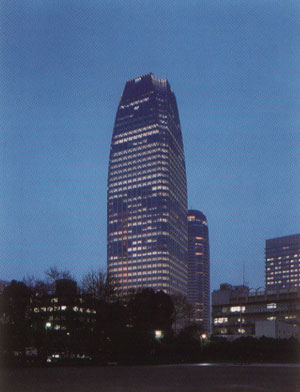 Photo 1: Overview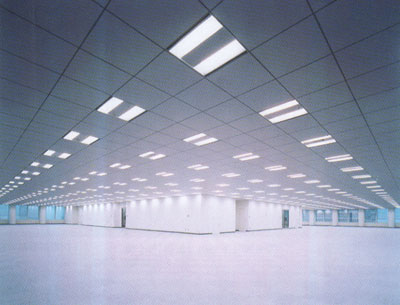 Photo 2: Standard floor offices
Outline
" Atago Green Hills" is a large-scale redevelopment project being promoted jointly by Mori Building Co., Ltd., Seishoji, NHK (Japan Broadcasting Corporation), and others based on the concept of "preserving the existing landscape and greenery of Mt. Atago, and utilizing it as the a valuable scenic resource in Tokyo." Mori Tower – a 42-floor office tower with a total floor space of more than 86,000 square meters – shares part of the 38,000 square meter site, coexisting with the deep green forests of Atago and the Seishoji Temple, which is located in the center of the project (Photo 1).
Lighting Fixtures

Photo 3:
Unified lighting fixtures
A tenant office building is more than just a simple office space; it demands an environment that promotes and encourages intellectual productivity. It is also important to offer cost reductions by enabling rental of "skeleton offices," which can be completed in keeping with the needs of the individual tenants, by utilizing the frames and common facilities that have become commonplace in the United States. In recent years, this approach has gained considerable attention in Japan as well, in keeping with trends toward globalization and the relaxing of related laws and regulations. These offices thus feature a new lighting system that is capable of responding to these needs (Photo 2). In addition to reducing costs to match the skeleton office structure, this new lighting system achieves a comfortable office environment through the unification of lighting fixtures with air conditioning inlet and outlet ports, fire alarms, sprinklers, and other functions, and through the development of a light reflex rate baffle technology. We have also achieved this comfortable office environment by developing glare control lighting fixtures that conform to International Commission on Illumination (CIE) standards. Here, the luminance maintained on the ceilings above the desks is set at 600lx (Photo 3).
Location
Minato Ward, Tokyo
Client
Mori Building Co., Ltd.; Seishoji, NHK (Japan Broadcasting Corporation), others
Design
Mori Building Co., Ltd.; Irie Miyake Architects & Engineers
Completion
July 2001
Materials provided by
Nobuhiro Mano (Matsushita Electric Works, Ltd.)
Association Member Hirokoji Matsushima (Matsushita Electric Works, Ltd.)
Photo 1 - Photo 3: ©Matsushita Electric Works, Ltd., 2002