Security Lighting around Rikkyo University Morris Hall [Tokyo]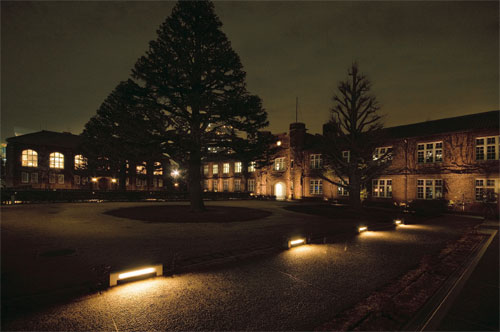 Figure 1 Entire night scene around Morris Hall

Figure 2 Night scene with Morris Hall (wintertime)

Figure 3 Illuminations of library side
Brief summary

Figure 4 Illuminations of chapel side
Bishop Williams and several students established a small private school in 1874. Later it is known as Rikkyo University as a historical missionary. The main building which is an ivy-covered impressive building with red brick is called "Morris Hall" named after the contributor's name (Fig. 1 to 2). In the green space surrounded by Morris Hall, the main library and the chapel, a giant fir trees is decorated with Christmas illuminations every year.
Location: Toshimaku, Tokyo
Client: Rikkyo University
Designer: Iwasaki Electric Co., LTD.
Construction & Electrical works: Shinyo Denki Koji
Completion: November 2007
Materials provided by: Yoko Abe (Iwasaki Electric Co., LTD.)
Photographs(Fig.1 - Fig.4): Copyright Iwasaki Electric Co., LTD.)
*This text is quoted from "Lighting Data Sheet" published in the journal of the IEIJ, Vol.93, Number 1, 2009. It contains descriptions of the lighting facilities. The current operation may be differ from that in the journal.