[Oita Prefecture] Oita Stadium Lighting at the "Big Eye"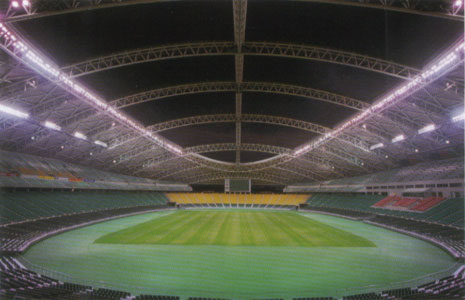 Photo 1: Inside the Stadium (lighting pattern for track and field events)
Outline
The "Big Eye," an indoor stadium with a retractable roof that acted as a venue for the 2002 World Cup, was completed in March 2001. This multi-purpose stadium has a soccer field that conforms to FIFA standards, and offers a maximum capacity of 43,000 spectators (Photo 1).
Lighting Fixtures

Photo 2
Floodlight Installation
The field lighting adopts a mixed lighting format comprised of a total of 527 metal halide lamps. Of the high colour-rendering style there are 156 lamps of 2 kW rating and 132 lamps of 1.5 kW size. These are joined by 284 high-efficacy 1.5 kW lamps. The needs of various events and different levels of competition are met with a control system which can create 20 unique lighting patterns. During soccer matches and track competitions, there is a horizontal illuminance level of about 1,500 lx, with the color rendering index being Ra 80 or more. Certain fixtures are reactivated immediately in the even of a power outage, to maintain a horizontal illuminance of 1,000 lx (Photo 2).
Location
Oita City, Oita Prefecture
Client
Oita Prefecture
Design
KT Group
Kisho Kurokawa Architect & Associates
Takenaka Corporation; Kyushu Branch
Satobenec Co., Ltd.
Takayama Sogo Kogyo K.K.
Completion
March 2001