Scenic Illumination at Tomari-Ohashi Bridge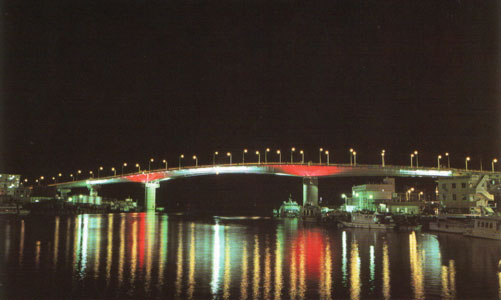 Photo 1 From Tomarin Side (lit up)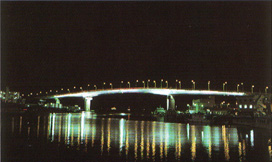 Photo 2 From Tomarin Side (regular scene)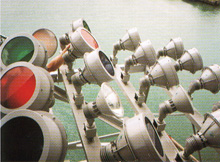 Photo 3 Installation of bridge lighting facilities
Outline
Tomari Ohashi Bridge, a part of the Naha Harborside roadway, is located at the mouth of the harbor at Tomari Wharf. The longest steel plate bridge in Okinawa Prefecture, it stands approximately 35 meters above the water's surface. It was designed especially as a sightseeing bridge, with a color promenade, an observation balcony, and panel railings. Its slender form is thought of fondly by users and residents of surrounding areas as a symbol of Naha Harbor.
Various recreation spaces and water facilities are gradually being created in the area surrounding Tomari Ohashi Bridge; examples are the recently opened Tomarin resort complex (a part of Tomari Harbor redevelopment activities), and events such as the "Naha Hari" festival at the Naha New Port Wharf and the Naha Seaside Festival held at Nami-no-ue beach.
The Bridge is also gaining increasing importance as a key sightseeing spot in the marine network linking Naha with the surrounding islands, as traffic on the Bridge continues to increase.
Plans are underway for Scenic Illumination that will create a fantastic nighttime view as an addition to the dynamic sights offered by Tomari Ohashi Bridge during the daytime hours, and thus will act as an appropriate symbol to represent Naha Harbor.
Lighting Fixtures
The scenic illumination on Tomari Ohashi Bridge will adopt lighting methods that change the colors highlighting the bridge depending on the time during weekdays, weekends, and days on which special events are scheduled.
The basic scene (standard lighting) is created based on the theme of "The Gates of the Dragon's Palace," so a soft white lighting was selected (Photo 2).
For the illumination lightning, a wide range of coloring was created to represent Okinawa, including the color of the ocean, the color of the sun, and the colors of living creatures. (Photo 1)
A floodlight method was used, with installations on the bridge supports and under the bridgework itself, out of consideration for illumination effect and ease of maintenance, among other factors. (Photo 3)
The floodlight equipment for the bridge support illumination is installed on the inspection walkways under the body of the bridge, so that the supports will be lit up from a greater distance to enable more even lighting.
After measuring luminescence data for the surrounding environment based on luminescence distribution (spectrophotographic photometry), a brightness of 4 cd/m2 — "lighting in cases of dark surroundings" according to the standards for floodlight illumination as recommended by the International Commission on Illumination (CIE) — was adopted for the scenic illumination. The light source for regular illumination is a metal halide lamp that brings out the beautiful silver gray of the bridge supports. This selection was made out of consideration for economy (efficiency) and the power (light flux) required to light the supports and the body of the bridge.
Halogen bulbs were adopted as the light source for the scenic illumination, given the requirements for changes in light (brightness adjustment) and changes in coloring using RGB filters.
Location
Naha City, Okinawa Prefecture
Clients
Naha Ports, Bay, and Airport Construction Office
Okinawa Development Agency; Okinawa Office
Design
Kuniken Ltd.
Completion
August 1999
Materials provided by

Association Member Tomoaki Saeki (Iwasaki Electric Co., Ltd.)
©Iwasaki Electric Co., Ltd.; 1999