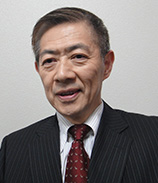 The Illuminating Engineering Institute of Japan is glad to welcome the 100th anniversary of its foundation in November. From a centenary that saw the passage from light bulbs to fluorescent lamps and LED, in this occasion we must look ahead to the next 100 years and seek new lighting solutions. Aiming to design a vision of the future necessary for our present, looking back at lighting changes and learning about achievements and ideas of our predecessors, we are organizing a range of anniversary projects.
The 15th International Symposium on the Science and Technology of Lighting (LS15) will be held in Kyoto in May. The event is an international platform that introduces lighting products presented in Asia, Europe and the U.S. Also, in combination with the Anniversary National Convention, an anniversary symposium and ceremony will be held on September 2 in Tokyo featuring international representatives of the lighting industry. Furthermore, we will have a publication on the literature and popularization of lighting and the centennial history of the Institute. As for the organization of these events, in addition we kindly ask for our members' generous support for the Anniversary project fund-raise.
Our goal is to further improve the Institute's presence.
We look forward to your understanding and support for the 100th Anniversary Project.
The Illuminating Engineering Institute Japan
President
Hidetoshi Matsuki
---
In occasion of the 100th Anniversary we are planning a wide range of events. We look forward to your attendance.